The Different Types of Human Hair Wigs | Ultimate Guide
The number of human hair wigs on the market today gives you so many options to slay any look you want. But all the options to choose from can leave you feeling a little confused about what you should invest your money in. With the different human hair lace wigs out there, it can be hard to know what the best type is for your needs.
At NAIJ Hair, we are here to help solve all the problems you may have with trying to decide which human hair lace front wigs to add to your collection. This guide will go through different wig types to help you figure out which one you should spend your coin on. 
We got your back! NAIJ Hair did all the nitty-gritty research on types of human hair wigs and when each type of hair would be good to wear. Not sure what wig type means? No worries, I had no idea just a week ago. We have collected all the information you need, so just keep reading. We even added videos for you to see how to style each type of wig.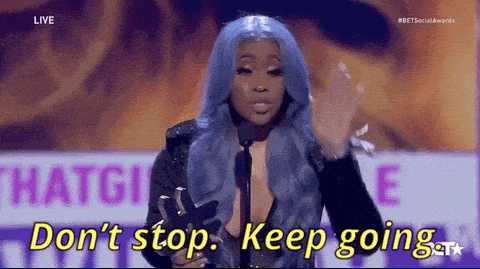 In this blog, we will discuss…
What Wig Type Means  
Types of Human Hair Wigs
Types of Human Hair Lace Wigs
Types of Human Hair Lace Front Wigs
What Does Wig Type Mean?  
Now that I have mentioned types of wigs a few times, you are probably wondering, "What on earth does this mean?" Well, to simply put it, a wig type is what the wig looks like. I know it may seem basic, but let me tell you, with all the types of human hair wigs out there, it can be hard to understand which wig to buy.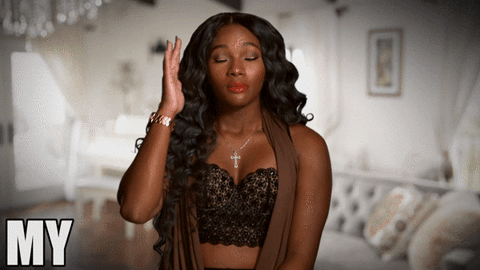 The types of human hair lace wigs you gravitate to will depend on the look you are trying to go for. Each type of wig looks different and will give you a certain vibe. So keep reading to figure out what wig would best suit your lifestyle. 
The Different Types of Wigs
Straight bobs are perfect human hair lace wigs for everyone. This type of wig is widely loved because it adds a soft fierceness to all looks. The blunt cut of this type of wig adds a uniqueness that is trendy and fresh. 
Looking to add a little spice to your collection? Try out a bob! These human hair wigs have a variety of lengths, so it can be personalized to your face shape. 
A straight bob wig is a great option for those who are often on the go. It is a simple look that is easy to wear. You can wear this type of wig for a casual day, going to work, or you can rock it on a night out. The versatility of straight bobs is what makes this wig such a bestseller. 
How to style a bob:
Straight human hair wigs are a basic look that will have you feeling sexy and fierce. Straight hair is smooth, lustrous, and gives you the freedom to style it however you want. 
Straight hair is always in fashion, so you can get a lot of use out of a straight hair wig. This is a perfect option for all occasions because straight hair is a go-to style for everyone to elevate their look to a higher level. 
If you want to channel your inner hot girl summer energy, try out a straight virgin wig. Human hair lace front wigs that are straight can be curled one day and straightened the next. The versatility of these wigs is what you need to slay any day.
Providing a sleek and sophisticated look, straight hair is a must-have for many people. This hair is easy to maintain and can be styled in any way. For a sexy night out, a day running errands, or going to work, straight virgin hair is right for you. 
How to style straight hair: 
Human hair lace front wigs that are curly will give you textured, voluminous hair, giving you a unique look. This fashionable human hair wig is a bestseller because it gives you a sexy look without being too much. 
If you want a change that will have people asking how you got your hair to look so perfect, try out a curly wig. Each piece of the hair will have movement and body that will cause waves wherever you go. Curly human hair wigs will give you a natural kinky look that can transform your look.
Curly hair is great for summer and great for beach vibes. This type can be worn everywhere. Whether you are out running errands, or have a fancy date night, this style will have you ready to slay. Curly hair is a little higher maintenance, but trust me, how gorgeous the wig looks will payoff.
How to style curly hair: 
Body waves add a natural wave to the hair that will have you looking elegant and fashionable. The uniqueness of body wave virgin wigs will enhance your overall look and have you feeling like the queen you are. 
There is a soft volume human hair lace wigs with body waves have that look flawless. It will have you looking like you spent the day at the salon. Body waves are easy to maintain and can be curled or straightened. 
These human hair wigs are a perfect option for a night to slay, a chill day, or when you want to have heads turning to see you. Yes, I said it. This look will have you looking like a hot bombshell with an added touch to your beauty. 
How to style body waves: 
It is important to think about the type of human hair lace wigs you want to spend your coin on because you don't want to spend money on something you regret. The type of wig you get can either make or break the look you are going for. 
NAIJ Hair offers premium and quality virgin human hair with a variety of styles. We can help you live out all your hair fantasies. Our main goal is to provide you with options that will add to your beauty while giving you extra confidence to slay the world.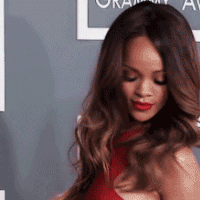 Let us know which type of human hair wigs you are excited to add to your collection! Leave a comment below, we love hearing from you! If you use NAIJ Hair products, don't forget to post a picture and tag us @naijhair. 
---
Related Articles