Lace Frontal vs Lace Closure: What's the Difference?
Picking between a lace frontal and a lace closure can be difficult! There are so many different textures, part sizes and hair lengths. Especially when it comes to buying a higher priced item like human hair, it's important to make the right choice. 
At NAIJ Hair, we offer a wide range of human hair items that include human hair closures and human hair frontals. 
Our wigs come in different closure and frontal hairlines as well.
Lace Frontals and human hair closures are a top choice for many hair extensions wearers today and offer a lot of benefits. 
Feeling a bit overwhelmed?
That's where we come in handy! 
In this blog, we will discuss…
The Purpose of Lace Frontals and Closures
The Difference Between Lace Frontals and Lace Closures
Different Types of Lace Material
How To Choose The Right One
The Purpose of Lace Frontals and Lace Closures
Let's get educated.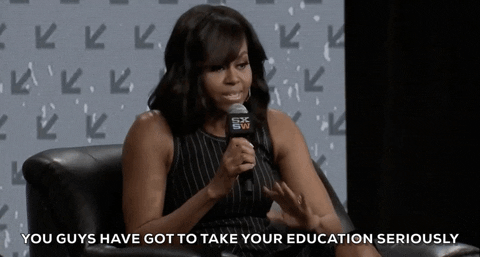 Lace Frontals and Closures are different hairlines that are used to close in an install.
This means, there is no need to "leave out" your natural hair and blend it into the hair extensions. Lace Frontals and Closures mimic your hairline to make it look like your own, without having to risk heat damage to your natural hair. 
"Leave out" which is your natural hair, often has to be straightened or curled with heat and can damage your natural hair.
This is how frontals and closures save the day!
They are offered in both wigs and individual frontals and closures. 
When people buy hair extensions, they will sometimes buy the hair with 3 or 4 bundles and a closure or frontal. 
Or, they will buy a frontal wig or a closure wig. 
Usually, lace frontals and lace closures are made with swiss lace or french lace. 
Overall, frontals and closures mimic a hairline and scalp, without it being your actual scalp being exposed. They are a protective style that require maintenance, but can save your hair from any damage from heat styling. 
The Difference Between Human Hair Lace Frontals and Human Hair Lace Closures
Lace Closures and Lace Frontals have several differences between them. We will go over size, versatility, installation, cost and ease of use.
Let's get further into depth.
Size:
The main difference between lace frontals and lace closures is their size. 
Let's discuss lace closures first. 
Lace Closures
Closures usually come in hairline measurements of 4 inches by 4 inches. This is known as "4x4." 
This means that there is a 4 inch vertical parting space up from the top of the forehead, toward the back of your head and a horizontal length of 4 inches across your forehead.
Human Hair Closures also come in different lengths depending if you'd like more parting space and different variations.
There are 4x4, 5x5, 6x6, 7x7 and 2x6 closures.
Overall, closures are smaller because their main purpose is to close off a hair install. They usually close off a portion at the front of the head.
Lace Frontals
Lace Frontals come in different sizes and are larger than closures in size. 
Human hair frontals usually come in hairline measurements of 13x4. This means that there are 13 inches going horizontally across the forehead and 4 inches going backwards from the forehead towards the back of the head.
Like closures, there are different variations of lace frontals, but most of them have a 13 inch hairline across the forehead.  Frontals are usually available in 13x4,13x6 and 360 measurements.
There are also 360 Lace Frontals. This is where the lace goes around the perimeter of the hair, allowing the wearer to put up the hair into a high ponytail.
This is a very popular option, as it allows the wearer to have maximum versatility.
Versatility:
Wearing a lace frontal brings more versatility in styling the front part of your hair.  You can wear hairstyles that are pulled back. 
Lace Closures are more limiting in versatility. It is typically harder to pull the front of the closure backwards to style it differently. Closures only cover a small portion of the front of the install, so pulling the hair back without exposing the wefts at the sides of the hair is near impossible.  
However, closures do have part designs. The can come in a free part style, a middle part style or a three part lace closure style. 
Free parts are closures that arrive with no specific part. You are free to add a part at whatever point in the hair.
Middle parts are a part design that is plucked straight down the middle of the hair. This is a simple and classic style.
Three parts are parts that have a middle part that is plucked and a part on either side. This is ideal if you'd like to constantly and easily change the location of your part.
Lace Frontals will cover the entire hairline and will allow for a blended human hair style that can look even more natural when you pull it back. Lace frontals also offer both middle, free and three part styles, allowing for different part designs.
Installation:
Both individual lace closures and lace frontals can be sew in or made into a wig. 
They can be sewn down around the edges or worn as a removable wig with a band and laid down with hair gel.
At NAIJ Hair, we like to use Got2B hair gel! There is a yellow freeze spray and a yellow glue that is great for strong hold. 
There are also frontal wigs and closure wigs. A wig with a frontal will give the wearer more styling variety, but are harder to maintain. 
If you are a beginner, going with a closure/closure wig is the best option. They are great for simple, everyday looks and are good for people who want to maintain a certain and exact style. 
Closures come in middle and side parts and are easy for individuals who want a lower maintenance style. 
Cost:
Almost 100% of the time, lace frontals are more expensive than lace closures.
This is due to the increased versatility, parting space and blending effect that a frontal brings. 
Different Types of Lace Material
There are different types of laces on the market. We will go through…
the different materials

different names of lace styles
Both human hair closures and lace frontals are usually made with lace or silk. 
Silk closures are closer to what a scalp looks like when viewed up close! 
However, lace based closures and frontals are preferred because the material lays much flatter against the head and blends well with the scalp.
Lace wearers can achieve a natural look and it looks like their own scalp!
How to Choose Between a Lace Frontal or Lace Closure
So with all that information, which one is the best for you? There are several differences between the two and every individual has different needs and preferences. 
Closure hairlines may be right for you if…
You prefer a low-maintenance style

You want an exact style that you can keep consistently

You don't manipulate the front of your hair 

You are on more of a budget
Frontal hairlines may be right for you if…
You want to pull your hair back

You may want to flip over the hair

You like to switch the style of your hairline

You don't mind spending a little more on a frontal

You don't mind keeping up a maintenance routine
Congratulations!
Now you are an expert on frontals and closures. Both hairline styles are easily accessible and can blend easily into your scalp. 
What's even better is that we have a wide range of both human hair lace closures and lace frontals in both human hair wigs and individual frontals and closures!
Time to slay!

---
Related Articles