6 Human Hair Extension Styles for Online Back To School
Who doesn't love slaying a back to school look? Even though it's quarantine and school is online, it does not mean you can't look great on those Zoom meetings. If you've just spent some coin on human hair extensions for back to school but aren't sure how to style them, keep on reading! NAIJ Hair has a whole guide on how to style your extensions.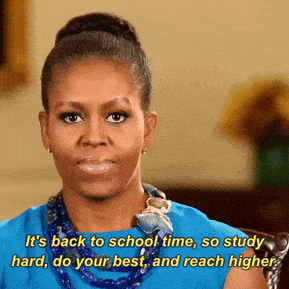 NAIJ Hair has premium hair extensions for any look you want. Whether you want to rock a body wave, a straight hair look, or even some natural curls, we got you. Our virgin hair bundles will not disappoint you, so go check out our products. 
We also have a variety of virgin hair wigs and human hair wigs that you can slay this school year with. The styles we go through in this guide can be done with extensions or wigs.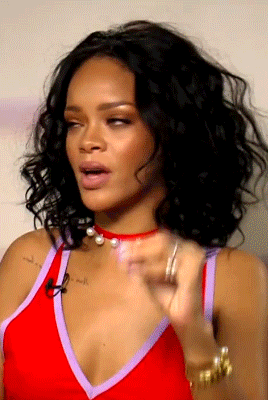 We all need some educational videos too so we added a few of those in here. Get your pen and paper, and get ready to have a little extra confidence to slay this school year.
In this blog, we will discuss…
      Human Hair Extensions 

      Hair Extension Styles 
All You Need to Know About Human Hair Extensions 
Extensions are a great way to add some length and volume to your hair. They are easy to maintain, and you can treat the hair like your own. Human hair extensions are the best hair option because it looks more natural, it is easy to style and if taken care of, it can last longer than synthetic hair. 
Human hair extensions help you add versatility to your style because you can change your style as often as you want with them in. Extensions have been used for a long time in the beauty industry, so they are tried and tested loved products for a lot of people.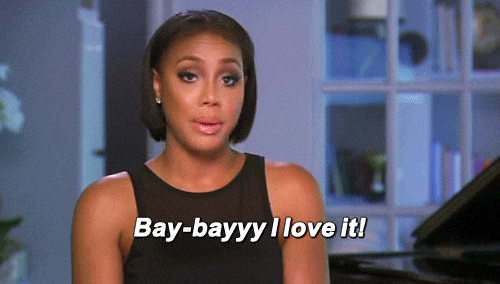 Extensions can also be used to add some colour to your look. If you want something natural you can choose a colour that is close to your hair colour, or if you want to rock something a little different you can wear a bold colour like an ombre red. 
The best part about hair extensions is that they can be styled in a variety of ways to help you create a thicker and longer style. The style options for extensions are endless, like a bun, ponytail, braid, or even curls. 
If you are afraid of your hair extensions looking too obvious don't be! When applied properly, your extensions will be undetectable. As long as the base of the weft is thin and flat, and a professional applies your extensions, you will look like a natural goddess.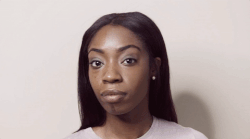 It is important to apply the hair in between layers of your own natural hair to ensure the hair is blended fully. 
Heat and styling products can be applied to extensions. Since NAIJ Hair extensions are virgin hair, that means the hair can be styled just as normal hair would be. Try avoiding a high heat when styling your hair because it causes more damage, which means your extensions won't last as long. 
When washing your extensions, use products rich in natural ingredients or oils to ensure the hair is being nourished. You can even use a hair mask if your extensions are looking a little dry. We gotta add some life back into those babies! 
6 Styles for Online Back to School 
1. Sleek Pony 
The best part about ponytails is the natural lift it gives you. A slicked-back high or low pony can have you feeling like the queen you are. Ponytails are a great option for school because it keeps the hair out of your face while still looking fire.
Who doesn't love a snatched ponytail? It will have your hair looking fresh and like you spent hours getting it perfect. Tying your hair is also a great option for those hair washing days. 
You can even rock a sleek pony with a human hair wig if you don't have extensions. 
2. Low Bun 
A low bun just screams bad girl RiRi. Low buns have you looking sexy and chic. Rocking a sleek look will give you a little extra confidence that will have you ready to slay the school year. 
Low buns also look great with virgin hair wigs. 
3. Top-Knot 
If you are looking for something easy to do and easy to maintain, try a top-knot. It is a classic look that can be dressed up or down for whatever school day you have. 
Have a Zoom presentation or just want to rock a hairstyle for a chill day, you can wear a top-knot and still look like you have your whole life planned out. 
Cute tied hairstyles: 
4. Half Up Half Down 
You can't go wrong with a cute half up half down look with human hair extensions, or human hair wigs for that matter. This is a timeless look that can look great on those chill school days, or when you want to slay the game.
It adds a little spice to any look and will have you looking like a snack. Just because summer is over does not mean you need to say goodbye to that hot girl summer energy. 
5. Braided Half Up Half Down 
Nothing like a bohemian braided moment. Braids add a little extra something to any hairstyle. The best part about this look is that it takes minutes to achieve. 
Having braids in your hair will give you that unique look. Whether you are using virgin hair bundles or human hair wigs, a braided half up half down style will look good. 
6. Space Buns 
Yes ma'am, we added some space buns. Space buns are a cute way to change up your look. For all of you girls pulling off space buns, I applaud you. Space buns can be a half up half down style, or it can be fully up. It depends on what you want to rock for the school day. 
Space buns are one of the newer styles that are really in. This look adds some extra confidence to any look you want. 
Styling hair extensions can be hard, but with our guide, you are all set to slay. NAIJ Hair has amazing virgin hair bundles and virgin hair wigs you need to check out, especially if you want to rock some of these looks.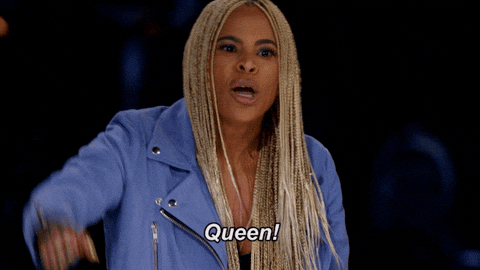 Make sure to post your back to school hairstyles we inspired and tag us. We want to see your comeback for school. 
Let us know below which NAIJ Hair styling tip you found the most helpful.
L
eave a comment below, we love hearing from you! If you use NAIJ Hair products, don't forget to post a picture and tag us @naijhair. 
---
3 comments
---
---