The Best Shampoos for Human Hair Extensions 2020
The hair extensions you've been eyeing have finally arrived!  But hair extensions; just like your own hair, need to be taken care of and protected. Hair extensions require maintenance and the right products to preserve longevity.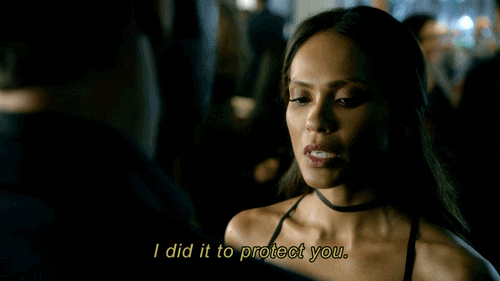 Buying hair is easy, but maintaining it is hard. You don't wanna waste your time or money on finding suitable shampoo or fixing damaged hair. So this is where NAIJ Hair comes in. We'll tell you what shampoo works best with hair extensions. At NAIJ Hair, we want you to love our products and for you use them for as long as you'd need. We are going to introduce you to shampoo's that'll cleanse your hair without stripping it of moisture.
Why Choose Specific Shampoos?
Hair extensions are hair that no longer grows from the scalp. But why does this matter? This is important to know because hair that doesn't grow from the scalp is deprived from the natural oils that come from there. So finding the best shampoo for hair extensions is important. You want your hair extensions to be clean and moisturized for the perfect end result. 
Taking care of your extensions will improve their longevity and will maintain your hair's fresh look. You can treat the virgin hair and weave hair extensions like your own hair. It can be coloured, straightened, washed and blow-dried as many times as you want. But the hair will start to look dull if you don't give it the proper care.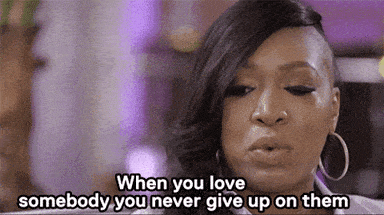 Since natural hair is a bit harder to take care of, weaves are very popular. So it's important to add the right shampoo to your hair care routine. Choosing specific shampoos for hair can prolong their lifespan and keep them looking brand new. You want to make use of the investments you make with your hair by treating it with the best hair products to ensure it stays shiny, smooth and luxurious.
You also want to consider how much you spend on shampoos. You don't want to be throwing your hard-earned money around trying to revive your hair extensions. Take the time to do research and choose the products that are best for you.. But we've done our research too, so all you need to do is choose the products that best suit your needs. Hair extensions are not directly attached to your head, meaning it won't get all the nutrients and oils your hair naturally gets. This causes hair extensions to become very dry. 
We will help you think about which products to consider for your specific hair needs. It's also important to be aware of products that strip your hair of its natural moisture, like alcohol. Try using natural products to maintain the natural state of the hair. Water-based products are the best because they're non-greasy and add moisture.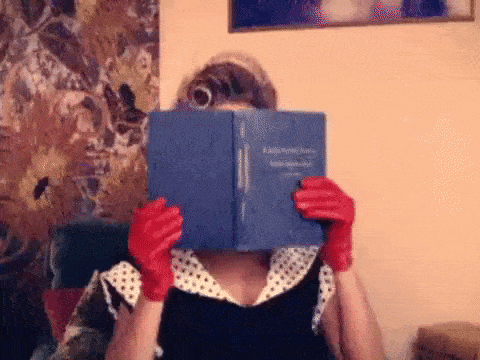 Our Favourite Shampoos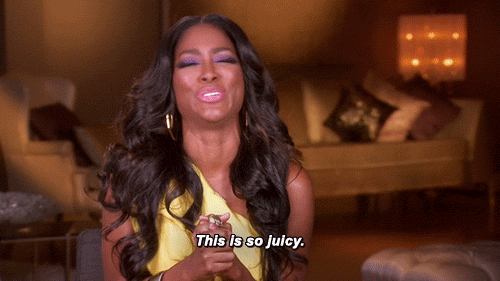 If you're looking to moisturize or define your hair, you can find the perfect shampoo and products for that; here are some suggestions.
1. Organix Argan Oil of Morocco
For moisturizing, use argan oil with water or a water-based moisturizer. So something like Organix Anti-Breakage Keratin Oil is a great daily oil to use. The Organix Anti-Breakage Keratin Oil will leave your hair feeling incredibly  soft with a perfect shine. For shampoo, try using Organix Argan Oil of Morocco.
2. Tresemme Flawless Curl Hydration Shampoo
For defining your deep wave, deep curl and curly textures, try using Tresemme Flawless Curl Hydration Shampoo with Organix Curling Definer cream. This will help moisturize, define and individualize your beautiful curls. You can even do a deep condition with Silicon Mix.
3. L'Oreal Extraordinary Oil Shampoo
This product can eliminate dryness in just one wash. There are 6 essential oils in this product that will transform your dry hair without weighing it down. This includes...
Argan oil, which heals and protects the hair

Amla oil to treat weak, brittle hair and improve scalp health

Coconut oil, for its intensive repairing properties

Sunflower oil, which provides light, non-greasy hydration Chamomile oil to boost the hair's brilliance

Soy oil, which provides a smooth texture and light nutrition
Extraordinary Oil will nourish your hair with 6 precious oils. The formula will provide your hair with nutrients that will leave your hair with a lustrous shine and softness that will turn heads. It will give your hair that airy, flowy movement, so you can leave your home looking your absolute best.
4. L'Oreal Ever Pure Moisture Shampoo
If you're on a budget then this product is amazing for you. You want to use this product every 25 to 30 wears, or if there is a lot of product buildup. There are no sulfates, no salts, or drying alcohols. This is great for colour treated hair, especially if you love customized hair.. The rosemary oil adds moisture and restores shine and softness. But the scent can be strong, so make sure you thoroughly wash out the product.
5. Playa Everyday Shampoo
This is a higher-end product infused with coconut oil, so it  won't dry out your weave when washing it. It cleans the hair and breaks down buildup, while keeping your hair's natural moisture. It is sulfate-free, paraben-free and formaldehyde-free.
6. Organix Nourishing + Coconut Milk Shampoo
Want your hair to look hydrated and rich? This product uses natural ingredients, like coconut milk and whipped eggs, to nourish your hair while keeping it soft. This is the best shampoo for curly or wavy virgin hair. It'll strengthen your hair, and leave it with an incredible shine.  
Since the hair will look brand new, it will last longer. The beauty of this product is that it works well with other hair products. Meaning you don't need to get rid of your other products just to use our recommended ones. The all-natural ingredients won't damage the composition of your hair and will help get rid of dirt and oils. The tea tree oil also helps cool the scalp and increases blood circulation, thus increasing hair growth. Talk about a win!
7. SheaMoisture Raw Shea Butter Moisture Retention Shampoo
This shampoo will be your best friend when trying to grow vibrant and healthy hair. It is ideal for dry and damaged hair because it'll give your hair a healthy yet shiny look. This shampoo might even be the best for weave hair extensions. With this all-natural and organic product, it cleanses and leaves your weave looking springy and hydrated. It contains argan oil, shea butter, and mineral-rich sea kelp. This is the ideal shampoo to use if you'd like soft, smooth, shiny, moisturized hair extensions. It also helps protect the hair from split ends because it smooths the cuticles and protects the moisture in the hair to get rid of that dull look.
8. Nexxus Promend System Shampoo
Looking for shampoo that'll help with split ends? Well the Nexxus Promend System Shampoo is your best bet. The gentle ingredients make it ideal for all types of hair, especially weaves. It's protective against sun rays, chemicals, and pollution, this shampoo can do it all.
Not to mention that this product is gentle on the scalp and lathers easily so it's quick to wash. This shampoo will never weigh your hair down, and works on coloured hair too. It retains colour while keeping the shine you love. This is an affordable product that keeps your hair moisturized and silky.
9. Organix Ever-Straightening + Brazilian Keratin Therapy Shampoo
This is an amazing product that has coconut oil, keratin proteins, cocoa and avocado oils. The blend makes your hair super smooth and looks while restoring damaged hair. 
It can be used for all hair types, but it's best for Brazilian hair. It revives your hair with hydration and moisture, giving your hair the boldness it need so you can look your best. The keratin blend helps strengthen the hair and is also toxin-free.
10. Pureology Hydrate Shampoo
This is the best shampoo for virgin hair and weave hair extensions! It is a vegan-friendly hair product that is gentle on the skin. It is a higher-end brand, but it is worth it. 
It is a good shampoo for dyed virgin hair since it enhances the colour instead of stripping it. The hydration comes from the organic moisturizing blend leaving your hair looking healthier. What's so amazing about this product is that the vibrancy of your extensions will be maintained, and the hair will remain soft and lustrous. This product is a mild shampoo with a coconut scent, so it is gentle and non-toxic.
11. Hairfinity Beneath the Weave Scalp Purifying Shampoo
Some of you may find weaves itchy and irritating, and that's okay. This shampoo helps soothe the scalp because of the tea tree oil blend. It is a good shampoo to clean both the weave and your hair. It helps detoxify your natural hair and will break down the build-up. The bottle applicator makes it easy to run the shampoo under the weave when washing. The best part is that it contains no toxins and works on all hair textures. This product contains tea tree oil, peppermint oil, aloe vera, biotin, and collagen. If you have a dry itchy scalp, this is the shampoo for you!
12. Silicon Mix Hair Treatment and Shampoo
If your weave, virgin wig or hair extensions are suffering from dryness, this can help. This product contains things like keratin and silicon to soften, strengthen, and make the hair shine. It also maintains the natural moisturizing properties. This is the best shampoo for hair extensions because it works from within the hair to revive it with hydration making it look healthy and beautiful.
At NAIJ Hair, we want to give you the knowledge you need to help you take care of the hair you're buying from us. It's our priority to provide you with options that you'll love. Our hair is premium and deserves premium care. Now that you have all the information on which products will work best for you, go out there and show off your new and improved hair!!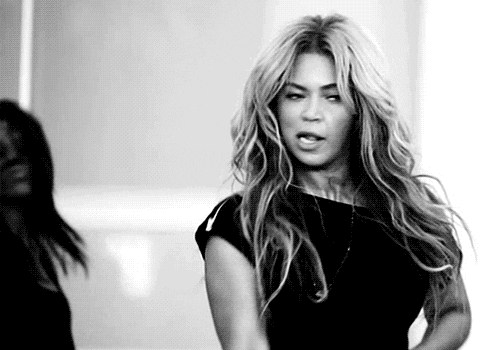 Let us know how helpful you found this post. Leave a comment below, we love hearing from you! If you use NAIJ Hair products, don't forget to post a picture and tag us @naijhair.
---
1 comment
---
---
Related Articles